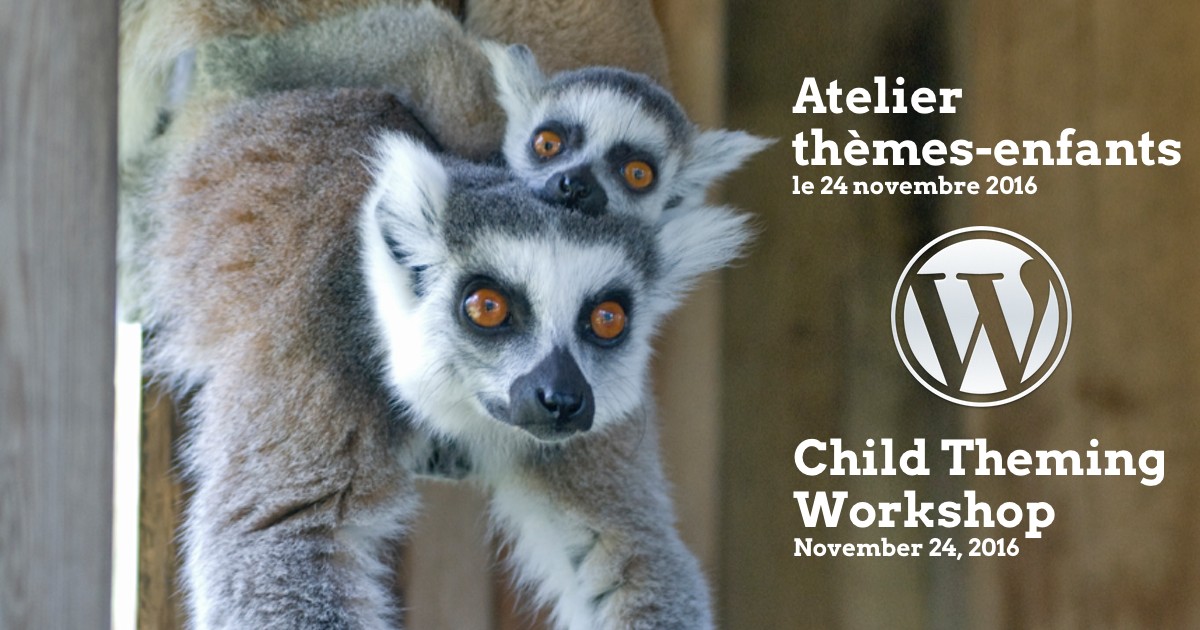 Se familiariser avec les thèmes enfants : un atelier pratique
Les thèmes-enfants sont une façon simple mais efficace de personnaliser un thème préexistant. En apprenant à bien les utiliser, vous éliminerez le risque de perdre vos modifications lorsque le développeur publiera une nouvelle version et que vous ferez une mise à jour du thème. Je vous guiderai à travers les étapes de mise en place d'un thème-enfant sur votre installation locale de WordPress et nous feront quelques ajustements ensemble, du CSS à aux ajustements plus substantiels de fonctionnalités. Le tout dans un langage facile à suivre !

Prérequis
Vous devez être à l'aise avec les bases de l'HTML et du CSS et vous devez avoir au minimum une compréhension générale de la structure des fichiers de WordPress.
Une compréhension de base du PHP est pratique mais n'est pas nécessaire.
Apporter votre ordinateur portatif pour suivre pendant la partie pratique
Vous allez avoir besoin d'une nouvelle installation localhost de WordPress sur votre ordinateur portable en utilisant un logiciel comme MAMP. Essayez d'être prêt d'avance. Si vous avez des problèmes, nous vous aiderons dans la première partie de l'atelier.
Date : Le jeudi 24 novembre 2016
Heure : de 18 à 21h00
Lieu : Centre cloud.ca
420, rue Guy, Montréal (Québec) H3J 1S6
Métro: Lucien-L'Allier
Détails
L'atelier est gratuit mais l'inscription est obligatoire et les places sont limitées
Un repas léger sera servi grâce à nos commanditaires
L'atelier sera donné en anglais mais des assistant-e-s bilingues seront présent-e-s et les questions sont bienvenues dans les deux langues.
Instructrice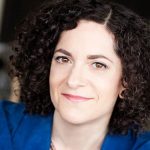 Kathryn Presner adore aider les autres à tirer le maximum de WordPress. Après une carrière à designer et construire des sites Web pour des clients, elle a joint l'équipe d'Automattic comme Happiness Engineer en 2012. Elle est aujourd'hui Theme Whisperer sur la Theme Team où elle soutient les utilisatrices et utilisateurs dans la personnalisation, la configuration et la résolution de problèmes. Elle aime partager sa passion pour WordPress et encourager les nouveaux conférenciers et nouvelles conférencières aux WordCamps, Girl Geeks, Ladies Learning Code et autres événements. Ses obsessions en dehors de WordPress incluent les bols en Pyrex vintage et cultiver l'ail.
---
Getting Comfortable With Child Themes: A Practical Workshop
Child themes are a simple but powerful way to customize a pre-made theme. Learning how to use them properly means you'll never risk losing all your modifications when the developer releases a new version and you update the theme. Using easy-to-follow language, I'll walk you through the steps to set up a child theme on your laptop's WordPress installation and we'll make some tweaks together – from CSS adjustments to more substantial changes in functionality.
Prerequisites
You should be comfortable with HTML and CSS basics, and have at least a general sense of WordPress theme file structure.
Some beginner PHP knowledge is helpful but not required.
Bring a laptop to follow along with the practical portion of the workshop.
You'll need a fresh localhost install of WordPress set up on your laptop, using software like MAMP. Try to have that ready in advance – if you run into any trouble, we'll help you set it up in the first part of the workshop.
Date: Thursday, November 24, 2016
Time: 6-9:00pm
Venue: Centre cloud.ca
420 Rue Guy, Montréal, QC H3J 1S6
Métro: Lucien-L'Allier
Details
This workshop is free but registration is required and spaces are limited.
A light supper will be provided, courtesy of our sponsors.
The workshop instruction will be in English but there will be bilingual TAs and questions are welcome in French or English.
Instructor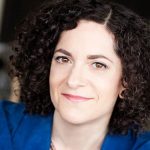 Kathryn Presner thrives on helping people get the most out of WordPress. After a career designing and building websites for clients, she joined Automattic as a Happiness Engineer in 2012. She's currently Theme Whisperer on the Theme Team, where she helps folks with customization, configuration, and troubleshooting. She enjoys spreading her passion for WordPress and encouraging new public speakers at WordCamps, Girl Geeks, Ladies Learning Code, and other grassroots events. Non-WordPress obsessions include vintage Pyrex mixing bowls and growing garlic.
Cet événement est généreusement commandité par / This event generously sponsored by
Join our Meetup.com group to be notified of upcoming events.